Wednesday, May 04, 2005
in memoriam
Yesterday was the day of the vigil held in her memory - a modern martyr of a new form of senseless evil, even if only a twist on an old form of it... and not perceived as evil at all by its perpetrators or supporters. Marla Ruzicka remains though, in all eyes who see the truth, a model of dedication and goodness like no other to be found nowadays.
Marla Ruzicka... December 31, 1976 - April 16, 2005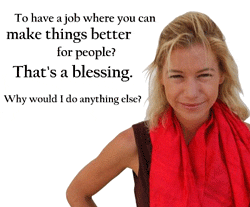 Comments:
bows head in silence for a few moments for Marla Ruzicka....
She was a wonderful woman!
I didn't know her, I only knew of her. What I knew was how much she loved and helped others!
Marla thank you for your dedication to helping those in need!
Countess
Yes - an example of dedication for us all, indeed!
And tomorrow - an even more compelling example of just that - right here on the luminous blog!
Post a Comment
<< Home